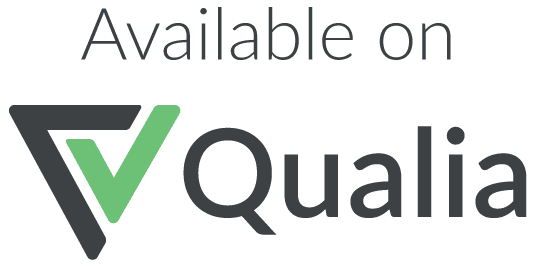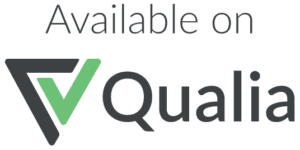 Commercial transactions can be overwhelming in nature, particularly with the number of parties and the large amounts of money involved. Most real estate professionals working in the commercial space work from a checklist to ensure all transactional matters required for closing are not overlooked. This checklist can include anything from ensuring a fully executed sales agreement or verifying ownership to engaging the title and escrow company or processing due diligence information.
Title professionals and lenders, in particular, have set requirements and standards upon which they rely to minimize liability. One of the most common items on their checklists is a current and acceptable land survey (or applicable title insurance coverage).
SURVEY FUNDAMENTALS
At its core, a survey can include a number of important pieces of information pertaining to the property. Key elements of a land survey typically require verifying the physical existence of the property, the relationship of the property to adjoining owners, the relationship of occupied lines to recorded lines, the location of physical improvements, any unrecorded easements and other facts not of record. When presented to a title insurer, this allows for a deletion of the standard survey exception from a title policy.
There are various survey types, depending upon the ultimate need of the client. The most common types include:
Boundary Survey (documenting the parameters of the parcel)
As-Built Survey (used to locate construction improvements)
Topographic Survey (used to establish elevations on the parcel)
Construction Layout Survey, and more.
Each independent state has its own specific set of requirements, or Minimum Technical Standards (MTS), that applies to surveying.
THE BENCHMARK OF COMPREHENSIVE SURVEYS
To provide consistency and uniformity to the title insurance industry, the American Land Title Association (ALTA) created a set of national requirements or benchmarks for land surveys. To establish the benchmarks, ALTA collaborated with the National Society of Professional Surveyors (NSPS) and set forth a national set of guidelines to provide the Minimum Standard Detail Requirements for surveys, resulting in the ALTA/NSPS Land Title Survey. Generally known as an "ALTA Survey", the ALTA/NSPS Land Title Survey is considered the "gold standard" of land surveys to commercial real estate professionals.
So what are the requirements for an ALTA/NSPS Land Title Survey? The primary components include:
Outlining specific surveying standards of care and to the precision of accuracy required.
Researching of public records. This should include anything recorded that may affect the property including the legal description, any recorded easements, servitudes or covenants burdening the property as well as researching the adjoining owners.
A set of details to follow regarding the fieldwork to be provided, including locating monuments, right-of-way, access, lines of possession & improvements, easements, water features and others.
Outlining a specific format and the elements of the survey to be presented and integrated into a plat or site map. This may include differing legal descriptions, directional and distance bearings, the relationship of the parcel to adjoining parcels, locating improvements, easements, servitudes, rights-of-way, access, notes of observation from a surveyor, or more.
Specific certification language of the plat or map must be followed. This will signify that the Standards were met, indicate the date the fieldwork and plat or map was completed and signifying that it must be signed and sealed by a licensed, registered surveyor of the State the parcel is located.
The Standards also offer specific instructions as to how the plat or map of the survey should be delivered to the insurer and client, whether hard copy or digital.
Finally ALTA offers a set of optional, "Table A" items that can be negotiated and agreed upon by all parties depending upon needs. This may include information pertaining to the Flood Zone, Zoning, Topographic, Parking, Utilities, Wetlands, Offsite easements & others. These are "optional" items, but generally contain necessary ingredients for Lender and Title Insurance protections.
A complete and comprehensive ALTA/NSPS survey provides the needed continuity across State lines and leaves basically no physical property issues, recorded or unrecorded, unaddressed.
WHY IS AN ALTA/NSPS LAND TITLE SURVEY NEEDED?
The introductory paragraph of the Minimum Standard Detail Requirements for ALTA/NSPS Land Title Surveys reads:
Members of the American Land Title Association® (ALTA®) have specific needs, unique to title insurance matters, when asked to insure title to land without exception as to the many matters which might be discoverable from survey and inspection, and which are not evidenced by the public records.
The survey is necessary because it may discover matters during the on-site inspection that are not evident in public records. These matters may include new or demolished improvements, encroachments, easements, right-of-ways, and any other elements that may impact the use and/or ownership of the land. If these matters are not recognized, the impact could be substantial and potentially expensive for the client. For example, if a surveyor finds that a property line or improvement was encroaching onto an adjoining parcel of land or onto recorded easements, it could adversely affect the ultimate use of the property.

With a complete and thorough ALTA/NSPS Land Title Survey, title insurance companies have all the information needed to complete their jobs, particularly removal of any survey exceptions from the title policy. This ensures that the property purchaser or lender will receive adequate title insurance coverage and proper documentation detailing the current physical condition of the parcel(s).
---
About the Author
David Herrin is the National Marketing Director for National Due Diligence Services (NDDS), a division of American Surveying & Mapping, Inc. (ASM). NDDS/ASM is one of the nation's premier, commercial land surveying and due diligence firms. David has been with NDDS/ASM for over 9 years and offers over 35 years of real estate experience. This experience includes working as a licensed real estate broker, sales management for a major title insurance company and taught hundreds of continuing education programs nationwide.