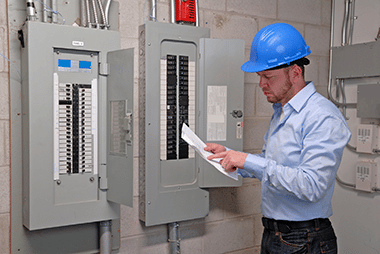 The PCA is not only used by the investor as a due diligence tool, it is also routinely ordered by the lender.  There are many reasons this type of report is critical. First and foremost, not all property owners disclose pertinent information.  It is important to know the true condition of the building before making a major financial decision.  Not knowing can lead to unexpected expenses and additional out of pocket costs. Also, this report gives advance knowledge of any items that may need corrective work to remedy physical deficiencies.  Information is conveyed in a reserves table.  Remember, that the buyer's intended use of the property may differ from that of the current owner's use, so understanding costs for corrective work as it pertains to the new owner is key.  Last, when disposing of your asset, from a liability standpoint, you are responsible for disclosing all issues related to the property.
NDDS' Property Condition Report consists of the scope of work defined by ASTM E2018 Standard Guide for Property Condition Assessments: Baseline Property Condition Assessment Process and will:
Identify conspicuous and material defects, deficiencies, items of deferred maintenance and material building code violations (individually and collectively, physical deficiencies) as a result of a non-intrusive walk-around visual survey, review of available applicable documents, interviews and research.  Please remember that no testing of any equipment, systems or materials is included in this scope of work.
By ordering a Property Condition Assessment will help you:
Avoid Liabilities
See Energy Efficiency
Learn about System Life Expectancy
Plan for the future with a capital reserve schedule that can also be customized for your specific scope of work.
Our Building Systems Review will include:
Site improvements: including access, paving, grading and drainage, landscaping, lighting, parking and other site appurtenances
Structural systems including: foundations, structural framing and floor and roof structure
Exterior building systems including: exterior walls, windows, insulation, sealants, doors, frames and hardware
Roofs and roofing system components: skylights and drainage
Interior improvements including: building common area finishes and fixtures and typical tenant finishes, such as flooring, wall finishes, ceiling systems, doors, frames, hardware, restroom fixtures and window treatment
Heating, ventilation and air conditioning systems description, condition and remaining useful life estimates
Plumbing systems description, condition and remaining useful life estimates
Electrical systems description, condition and remaining useful life estimates
Life Safety systems description, condition and remaining useful life estimates
Conveying systems description, condition, and remaining useful life estimates
Accessibility provisions as identified in the Americans with Disabilities Act (ADA), the general and living facilities in the Fair Housing Accessibility Guidelines (FHAA) and other local governing codes and ordinances
NDDS will also review zoning requirements and other similar governing ordinances for the subject property and review records at the local building and fire departments to identify conspicuous and material non-complying conditions at the subject property.
We provide an opinion of probable costs (OPC) for corrective work to remedy the physical deficiencies in the written report for each property which includes: 
Visual survey
Review of available and applicable documents
Research and interrogatories and that opines on the subject's overall physical condition
Photographs of representative systems and major physical deficiencies
NDDS will also provide several alternate levels of assessments if requested or required by clients who are acquiring or disposing assets, not just placing debt on properties. This scope of work performed in adherence to the ASTM E 2018 guidelines will satisfy most major lender's requirements.
Structural
Mechanical Electrical & Plumbing (MEP)
Fire protection/life safety
Exterior building façade and roofing
Vertical transportation
These additional assessments are summarized and presented by each specialist and will indicate physical deficiencies, repair opinions, replacement schedules and include a capital reserve schedule.