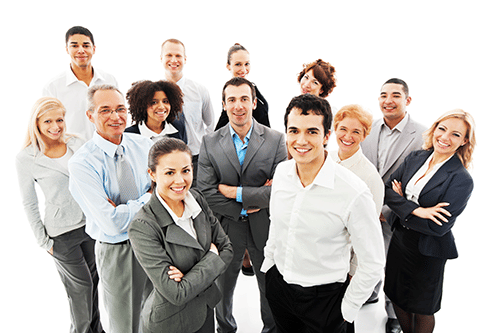 National Due Diligence Services, a division of American Surveying & Mapping is a leader in the surveying and mapping industry and one of the largest surveying & mapping and due diligence firms in the country. We stay on the cutting edge and keep ahead of the trends by utilizing and investing in the most advanced technology.  We are always interested in growing our team and we reward original thinking and hard work. We offer competitive benefits and compensation along with the opportunity for financial and professional success.
Our Culture
NDDS is much more than just a place to work. It is a place where you can put your innovative thinking and creativity to work alongside the best and brightest in the industry. It's a place where you can apply your skills to some of the most challenging, interesting, and meaningful projects. To that end, we seek top talent and offer a variety of career opportunities and many options for personal growth and development.
Commitment to Diversity
NDDS embraces diversity and we understand how to respect and value differences within our workforce.  We believe that diversity goes beyond fair hiring practices and protection for employees.  It is an integral part of our culture and incorporated into our daily lives.  Because of our commitment to diversity, we are empowered to generate unique insights, ideas, and deliver innovative and creative solutions to our clients.
Internships
At NDDS, we encourage and support your interest in the field of due diligence. Internships are available in surveying & mapping and assessments to qualified students. ASM offers programs for undergraduate and graduate students, ranging from internships to work-study programs. These opportunities provide valuable work experience and insight into our company culture and work environment as well as the chance to work alongside some of the top people in the industry.
If you would like more information on interning with some of the top professionals in the due diligence industry, contact us today.
UAS Technician (Orlando, FL):
Digitize and draft aerial ortho-photos to support ALTA & land surveying products using AutoCAD and ArcGIS software. Use unmanned aircrafts to survey and capture aerial images, process imagery data to produce ortho-mosaics and elevation models. Use GPS/Total station and other land surveying equipment to establish ground control points and aerial targets for georeferencing and rectifying photogrammetric models. Evaluate survey and mapping technologies for projects. Ensure surveys comply with applicable laws, rules, and regulations.
Requires Master's degree in Forest Resources and Conservation / Geomatics and experience with AutoCAD & GIS software. Mail resumes to HR, American Surveying & Mapping Inc., 221 Circle Drive, Maitland, FL 32751.
Survey Crew Chief (Jacksonville, FL)
Department: Home Building/ Land Development
American Surveying & Mapping (ASM) is seeking a highly motivated, detail-oriented, self-starter to join ourstaff as a Survey Party Chief.
Job Summary
Responsibilities/Duties
Surveys properties/projects on a daily basis on a schedule assigned by Scheduler
Have an understanding of the survey industry
Experience with boundary surveys, topographical surveys, foundations, foamboards, as built, and other field related services.
Ability to take clear and concise field notes and sketches for drafting purposes
Knowledge of GPS Equipment and data collectors for use in survey data
Must be able to work independently and/or with a Rodman
Candidate should have at least 4 years of experience as a Party Chief
Candidate must have a clean driving record, and a valid driver's license
Salary commensurate with experience. Looking for someone local to Jacksonville and Volusia County. We will accept applications of those in the Orlando area as well.
Job Type: Full-time
Salary: $22.00 – $26.00 per hour
Benefits:
401(k)
Dental insurance
Health insurance
Paid time off
Vision insurance
Work Location: In person
Professional Land Surveyor (Indiana – remote)
American Surveying and Mapping has a professional staff of surveyors and associates who take pride in their ability to provide accurate surveying and responsive service to our clients. Incorporated in 1992, ASM has become a leader in the surveying and mapping industry by providing high-quality, professional services to land owners, developers, brokers, attorneys, architects, civil engineering firms, title companies, municipalities, and utility companies.
​ASM is seeking a professional land surveyor with a license in Indiana with ALTA experience. The surveyor will be responsible for performing professional land surveying activities including assisting in the planning, scheduling, and directing of all survey activities. Work is performed under the general supervision of the president/owner and is reviewed through the achievement of desired results.
​Responsibilities/ Duties
Supervises field crews
Acts as a surveyor responsible charge in state/states where licensed
Establishes and maintains standards of performance
Reviews and analyzes reports for subordinate personnel and confers with them concerning problems encountered
Plans and coordinates the department's daily activities and work assignments
Supervises and develops subordinate employees
Reviews current activities and programs for effectiveness and implements improvements
Performs other related work as required
​Minimum Qualifications
License in Indiana and 3 years of post-certification land survey experience.
Job Type: Full-time
Salary: From $65,000.00 per year
Benefits:
401(k)
Dental insurance
Health insurance
Paid time off
Vision insurance