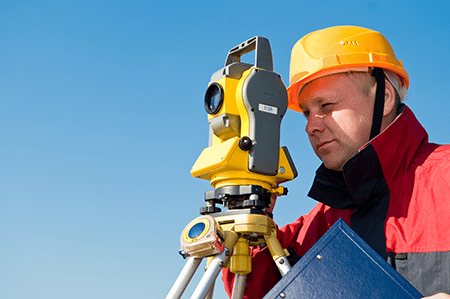 NOTE: New ALTA/NSPS Standards are in effect, implemented on February 23, 2021. Please see the link below for the new Standards and a red-lined version of the changes. Contact your Representative for any needed clarification or questions.
Whether your need is a single site survey or a multi state, multi-site portfolio, NDDS provides a "one stop shop" and single point of contact for all of your surveying needs.
No matter where your ALTA survey is preformed, we  deliver in a color coded, standardized format to streamline the review process and save you and your team valuable time.
National Due Diligence Services carefully prepares your survey in accordance with the 2021 Minimum Standard Detail Requirements adopted by the National Society of Professional Surveyors, Inc.
According to ALTA:
Members of the American Land Title Association (ALTA) have specific needs, unique to title insurance matters, when asked to insure title to land without exception as to the many matters which might be discoverable from survey and inspection, and which are not evidenced by the public records.
For a survey of real property, and the plat, map or record of such survey, to be acceptable to a title insurance company for the purpose of insuring title to said real property free and clear of survey matters (except those matters disclosed by the survey and indicated on the plat or map), certain specific and pertinent information must be presented for the distinct and clear understanding between the insured, the client (if different from the insured), the title insurance company (insurer), the lender, and the surveyor professionally responsible for the survey.
Look to NDDS for:
National & International Coverage
Multi-site, Multi-state assignments
Standardization and color coding
Experienced and Engaged Project Managers
Quotes typically within 24-48 hours
ALTA/NSPS MENU