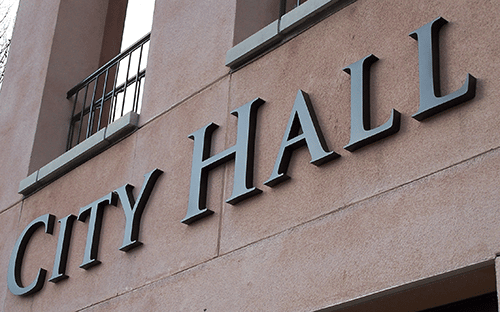 You can trust an NDDS Zoning Report to be reviewed by an expert. Whether you are buying or selling a property, planning to develop, redevelop, or renovate, the process starts when you contact your NDDS representative.  We will help determine whether you need to order a new report, have an existing report that may just need to be updated, or just have general zoning questions. Rely on our years of experience working with municipal officials in every state who know how to simplify and in turn expedite the zoning process. Send us what you have and we will do the rest.
Why a Zoning Report
Learn the status of the property: conforming, non-conforming, legal non-conforming
Lenders may require this report to secure financing
Shows height, setback, density, and area compliance requirements
Recognize parking requirements and use
Identify building, safety, fire or zoning code violations
See planned developments that might impact the property
If the property does not conform to any of the regulations mentioned above, the loan, as well as the long term ownership of the property may be impacted. Lenders can require additional insurance if a property is nonconforming. Furthermore, if a nonconforming property is damaged or destroyed, or any renovations are made, it may be required to be rebuilt to comply with the current zoning code.
Full Zoning Report
NDDS' comprehensive report includes a Zoning Letter from the jurisdictional agency, Land Development Standards reviewed by our specialists, Certificate of Occupancy, Complete Review of all Code Sections including Zoning, Building Code Violations, Fire Code Violations, Permits, Zoning Ordinances, Condemnation and Conformance Status.  Please note – An ALTA Survey containing minimum ALTA Table A Items 4, 7 and 9 is required to complete this Report.

Zoning Verification Letters
We work from an extensive database of local jurisdictional agencies. When verification of the zoning district is necessary, we will provide a Zoning Letter. When requesting zoning letters for multiple sites, they are provided in an organized tabulated spreadsheet.
ALTA 6a & 6b Reports
Required zoning information for Items 6a & 6b are included per the ALTA/NSPS survey optional Table A requirements. Once we receive a request, and the information is readily available, we expedite this service as promptly as possible.

Summary Report
The Summary Report includes a Zoning Verification Letter with Site Zoning Requirements. Our specialists obtain information by contacting local jurisdictions and summarize pertinent information to assist you in understanding the subject property.
Zoning Memo
The Zoning Memo is offered when a municipality will not issue a Zoning Verification Letter. The Memo lists the zoning district for the site from research and/or communications with the applicable municipality and includes applicable sections from the municipality's zoning code.
Contact your NDDS Representative for more information