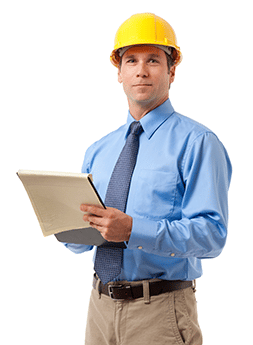 NDDS' certified assessment team delivers nationwide service for Transaction Screen Assessments (TSA) performed in accordance with the ASTM E-1528-06, Standard Practice for Limited Environmental Due Diligence: Transaction Screen Process, the TSA Standard.
Under Federal and State laws, the owners of real estate can be liable for cleanup of hazardous substances and petroleum products released at the property. This is true even if the release occurred before the owner became involved in the property. As a result, related cleanup costs have a direct and sometimes overwhelming impact on the value of real estate. Related impacts on cash flow, leasing, resale and the ability to obtain financing can also be considerable.
The Transaction Screen Assessment is often a pre-cursor to the Phase I Assessment. The intent of this assessment is to identify the possible presence of hazardous substances and petroleum products on the property under conditions which indicate the possibility of an existing or past release or threat of a release, defined as a Potential Environmental Conditions or PEC. The presence of other environmental conditions including, but not limited to, the presence of asbestos containing materials, lead-based paint, lead in drinking water, indoor air quality (including vapor intrusion), wetlands, mold, endangered species, and elevated radon concentrations can also result in liabilities for property owners and disrupt planned operations or cash flow, but are expressly excluded from the scope of this assessment.
It is important to understand that the TSA is not adequate to support regulatory defenses to liability or to guarantee the identification of all possible environmental risks associated with the property. It can provide an overall sense of the risk that a significant release has occurred and can be useful to real estate owners, investors and lenders who are not concerned with CERCLA defenses to liability and do not require the degree of assurance provided by Phase I and similar assessment activities.
NDDS's Transaction Screen Assessment includes:
Site inspection
Owner occupant interview and questionnaire
Limited historical search
Regulatory database review
Report with the findings, conclusions and recommendations
The TSA will recommend a Phase I if necessary.